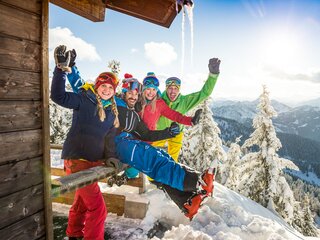 Ski rental delivery service
We deliver your skis
directly to your accomodation!
It couldn't be more convenient: book your snowboard or skis online and we will deliver the rental equipment directly to your accommodation in Flachau and the surrounding area. When you arrive, the equipment is ready and waiting for you and you can get started right away on the slopes. INTERSPORT Sport am Jet is your ski rental delivery service in Flachau.
We currently supply all hotels and apartments in Eben, Flachau, Hüttau and Niedernfritz.
It is as simple as
Delivery service Flachau
Book your skis online
Enter the data for the binding setting (size, weight, etc.)
Pay for your booking
When you arrive at the hotel, the equipment will be ready and waiting for you
Read the enclosed information folder and follow the step-by-step instructions
Get on the slopes!